Heavy Duty Drawer Slides
RV Drawer Modification
Residential Drawer Slides
Ball Bearing Drawer Slides
Bottom Mounting Rails
Bottom Installation is More Beautiful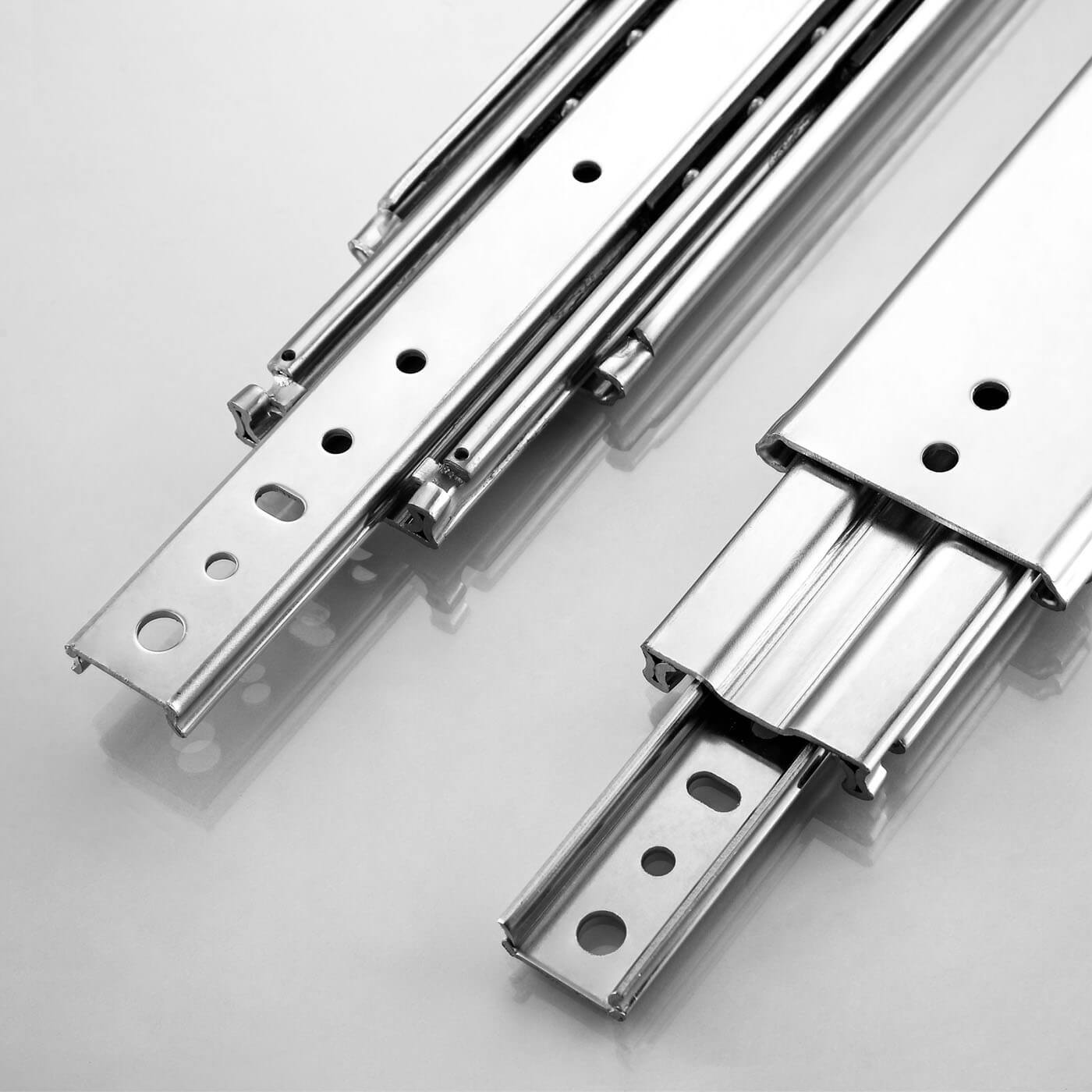 Q235 Cold Rolled Steel
The three-section rails are all made of thickened Q235 steel plate with and are made of high-strength, high-density excellent cold-rolled steel. It can support heavy-duty storage without deformation.
Industrial Bearings
Two sets of ball bearings are designed inside the slide rail, all of which are made of solid steel balls. In addition to maintaining the fluidity of the slides, they can also effectively improve the bearing capacity
Other slides Ive purchased say heavy duty and are not. These are absolutely heavy duty! Very happy with them.
We made 2 slide outs for the back of a pickup truck. Worked great!
I'm very impressed with this product, it does work, very sturdy, yes I will recommend it.
The slides showed up quickly and are really well built!!!
AOLISHENG
About us
Customer first, to provide customers quality productsand services of the concept is AOLISHENG from 2009to now has been adhering to.